Buying a franchise can be a life-changing experience. Make sure it's a positive experience by doing your due diligence before signing a franchise agreement. A properly designed and executed franchise system can be an exceptional method of expansion, but franchise systems that are poorly designed or not well managed are to be avoided.
Below are reasons to consider investing in an Oxygen Yoga & Fitness franchise.  Enjoy the read!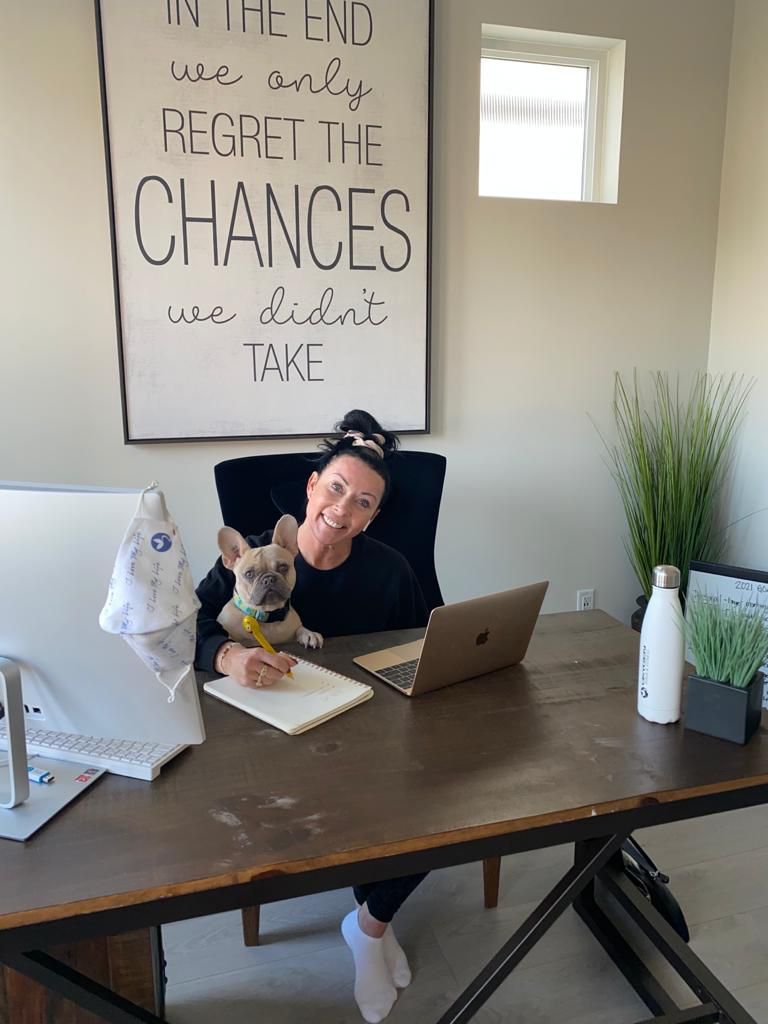 Start up can be difficult, let your passion shine and let us provide you with systems to put your passion to work. Many entrepreneurs have the skills to run an existing successful business but don't have expertise in all it takes to get a business up and running, whether that's obtaining financing or negotiating lease terms.
Buying a franchise in a well-designed system can eliminate much of the hard work: choosing a territory, finding a location, negotiating a lease, finding reliable contractors to complete a build-out on time and on budget, establishing vendor relationships, etc. You may also be able to start a business with trained staff already in place. When you buy a franchise, you buy a system – an entire method of doing business. Franchises have an established system in place that you must follow to distribute the franchisor's products or services using the franchisor's trade or service marks. Having a proven system already in place eliminates the guesswork and errors a common business owner would normally face.
In addition to exercising some control over franchising operations and the franchisee's adherence to brand guidelines, the franchisor provides the franchisee with franchising leadership and support.
Oxygen has proven systems and brand awareness
If you buy into a franchise system that is already established, the corporate image and brand awareness is already recognized. Customers are usually more comfortable purchasing items they are familiar with and working with companies they already know and trust.
In the consumer's mind, a franchisor's brand equals the company's reputation. Great franchisors want to ensure that their customers are satisfied every time they shop at a franchised location and that the franchisee delivers on the franchisor's brand promise.
Buying a franchise is very different from starting a mom-and-pop business. Since there is an already established system in place, there is a higher likelihood of success. If you invest in a proven franchise opportunity and follow the system the franchisor has put in place, you should be on your way to running a successful business.
Easier to Obtain Financing
Lenders are usually more comfortable financing the purchase of a franchise because franchises already have a proven track record. Bankers usually look at successful franchise chains as having a lower risk of repayment default and are more likely to loan money based on that premise.
Training
Oxygen Yoga & Fitness offers a training program designed specifically to ensure that all the fundamentals of the business are understood and are applied to a practical setting. Additional training occurs at the actual franchise location before the grand opening. Oxygen Yoga & Fitness will train you to run your franchise the same way their other franchised locations are run. It will ensure that you are running your business efficiently and will help to eliminate any common mistakes a new business owner usually faces.
Ongoing Support
When you buy an Oxygen Yoga & Fitness franchise, you have the support of the franchisor and its corporate team. It is often comforting knowing that you have the support and you are part of a growing system. You will always be able to pick up the phone and ask questions of the franchisor, corporate team, or even other franchisees. Oxygen Yoga & Fitness provides coaching, consulting and on-going training including workshops and webinars as needed.
Marketing
Oxygen Yoga & Fitness takes care of handling the system marketing; these costs are covered by an Advertising Fund. The franchisee is also usually required to spend a certain amount towards local marketing. Oxygen Yoga & Fitness has an outline for you to follow, will supply graphics and marketing material templates, and sometimes will have specific vendors for you to use.
Exclusive Territory
When you buy an Oxygen Yoga & Fitness franchise, you are also buying an exclusive territory, or protected territory, in which to do business. Oxygen will only allow a certain number of franchises to be open within a certain geographical region. You will usually be entitled to a certain area, and no other franchises (within your franchise system) can be open within that area.
Own Multiple Locations
Being a part of our franchise system can offer you more opportunities to grow within the system. Once you have become a successful single-unit franchise owner, you may have the opportunity to become a multi-franchise owner (many of our existing franchisee's own multiple territories and locations).
Now the question is…. Are you READY to put your Passion of Health and Wellness to work? If this resonates with you then please click on the link fill out the form and expect a call from me, Jen. I can't wait to connect with you and hear why you love Oxygen Yoga & Fitness and learn why you are ready to make a change in your life to not only benefit yourself, but others as well.
"I Love My Life" and I can't wait speak to you soon.