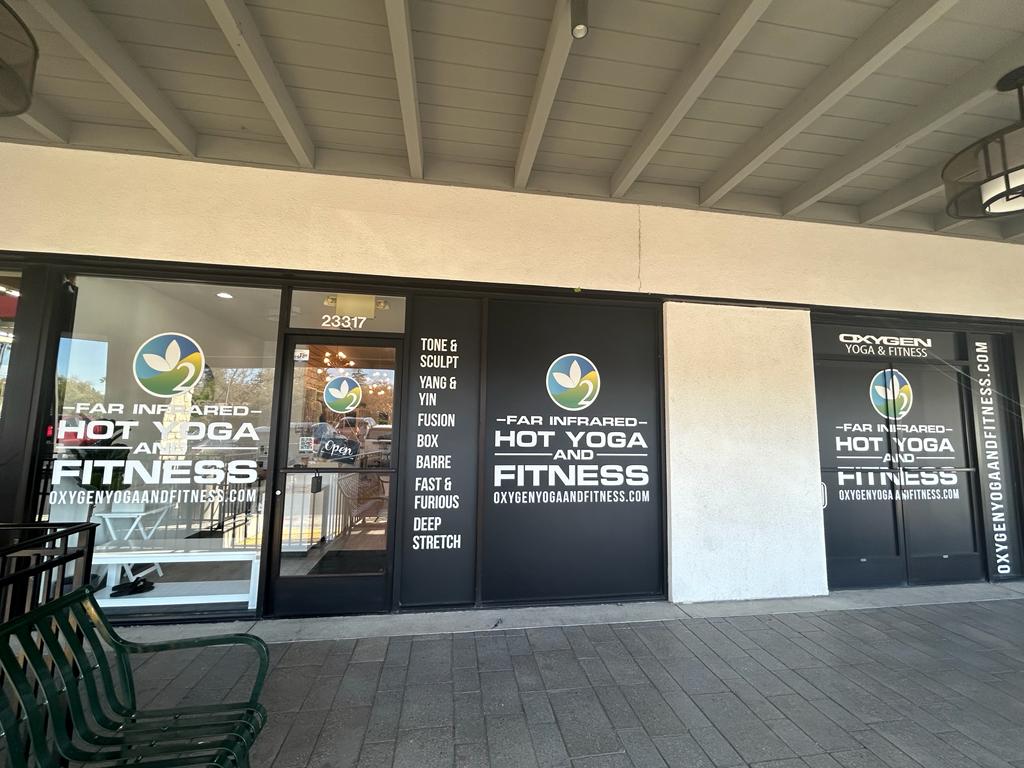 Canadian business  turns up the FAR-infrared heat with turnkey studio model for club chains
Vancouver, BC, December 1, 2022 – Canadian-based Oxygen Yoga and Fitness opened its first U.S. studio in Calabasas, California this week. With 96 Oxygen Yoga and Fitness franchises across Canada and 30 per cent year-over-year growth, the company is reached out to clubs across North America to promote its in-gym model as a turnkey solution for them to offer yoga and group fitness.
The Oxygen Yoga & Fitness Calabasas location is at the El Camino shopping center (23317 Mulholland Drive) in Woodland Hills. The studio will welcome new members with a Karma Week, offering unlimited free classes including Hot, Fast & Furious Fusion, ABsolutely Burning Butts and How Power Core.
Jennifer Hamilton, CEO of Oxygen Yoga & Fitness, continues to reach out to franchisees in the U.S., and Canada. She also describes the benefits of the club-in-club model, where gyms can build a distinct Oxygen studio attached to their own facilities. 
"For fitness club owners, working with Oxygen takes the guesswork out of expansion," said Hamilton. "With the growing popularity of yoga-inspired fitness and mindfulness, Oxygen is a tried-and-tested, turnkey yoga and fitness studio with exclusive classes and workouts members won't see anywhere else." 

Oxygen Yoga & Fitness studios are unique in the market because of the range of Pilates and yoga-inspired classes, unique group fitness offerings. Oxygen studios are equipped with FAR Infrared heat, which helps increase circulation, burns more calories and increases flexibility of the class participants while they're in the studio.
"Our system takes the complexities out of delivering a yoga & fitness program in your facility, and gives you an edge to attract new members already familiar with the brand," Hamilton added. 
Benefits of working with Oxygen Yoga & Fitness include 23+ different yoga and fusion classes like Hot Power Core, Fusion classes and Broga, a 200-hour accredited training program and certification and monthly virtual workshops. Oxygen Yoga & Fitness has a proven marketing & sales program that has worked for 70+ owners across the franchise. The Oxygen team supports businesses with construction and design, training and education, planning and ordering equipment, operations.
"There's more demand for yoga and unique group fitness programming now and Oxygen has it all. To be able to work with a trusted, seasoned team to build a unique, proven studio model that already has brand recognition is a huge asset. Not only does the studio just work, but there is instructor training ready to go," said Hamilton.
About Oxygen Yoga and Fitness
The Oxygen parent company started in 2008 with the first franchise location opening in March, 2012.  Since then, Oxygen Yoga and Fitness has been steadily expanding and growing. There are currently 96 locations across Canada, supported by a corporate test studio in Vancouver. Each offers a wide variety and selection of traditional yoga and fitness fusion classes held in Oxygen's signature FAR Infrared studio. For more information, please visit oxygenyogaandfitness.com