Christina and Samara from the Oxygen Yoga Teacher Training Program will be leading sessions throughout the weekend. If your attending Canfitpro Vancouver , then your invited to take part.
Sessions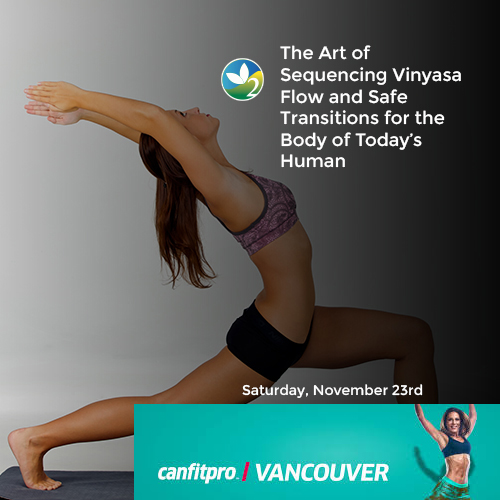 The Art of Sequencing Vinyasa Flow and Safe Transitions for the Body of Today's Human – Samara
Fluidity of motion in the body with breath is truly a moving meditation. We will be exploring and creating sequences, applying safe transfers and fun transitions to take your practice to the next level. We will be addressing evolution in the body and yoga, updated cueing, teaching and practicing in the environment you are in and much more.
Saturday, November 23rd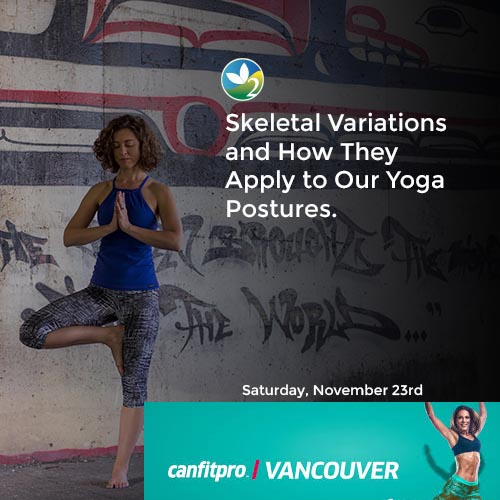 Skeletal Variations and How They Apply to Our Yoga Postures – Christina
We all have unique skeletons with normal variations that affect the range of motion in our joints… and this affects our yoga postures.  Yoga poses will look different from person to person based on these variations.  Come learn more about these natural variations and how to account for them in your practice and your teaching.
Saturday, November 23rd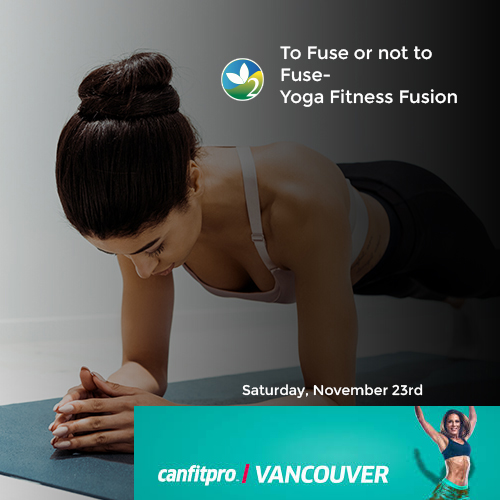 To Fuse or not to Fuse- Yoga Fitness Fusion – Samara
That is the question! As instructors we are responsible for the bodies and energies of the people we guide through a practice to ensure they are gaining strength and flexibility to obtain a balanced lifestyle. Fusion is the perfect balance if done with that in mind. We will be going through a lot of information on what is safe to Fuse and what is not. We will be exploring and practicing how to safely incorporate fitness into your yoga class and adding yoga into your fitness classes to obtain that exact balance, learning new and fun ways to incorporate props/equipment and of course modifications for all levels to spread the love of Fusion

Saturday, November 23rd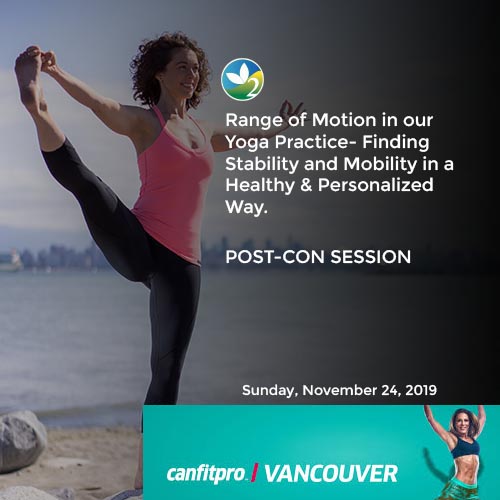 Post- Con Session – Christina

Members: $108

Non-members:  $129

Range of Motion in our Yoga Practice- Finding Stability and Mobility in a Healthy & Personalized Way.
How do we personalize the practice to accommodate various bodies and ROM? Is it possible someone will never be able to do certain poses?  Is that a bad thing?
In this workshop we will explore what affects range-of-motion. You'll learn techniques to help students get more ROM (if they need it) and how to tell when they've gone too far. Learn how to balance between stability and mobility in specific & personalized ways, for yourself and your students.Sunday, November 24, 2019